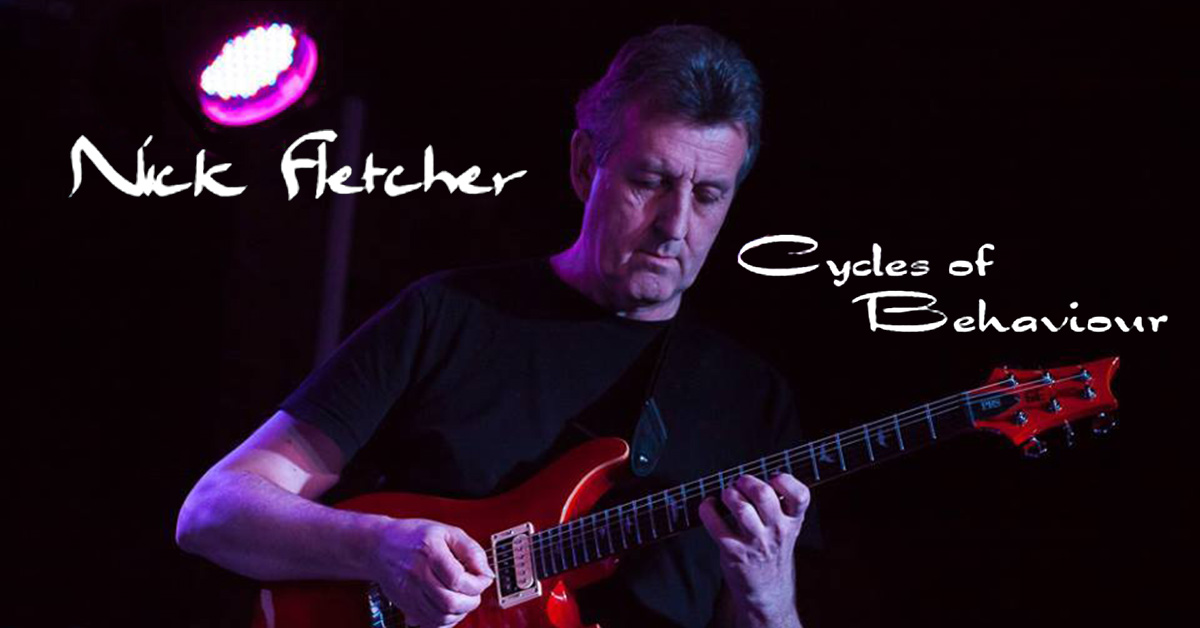 Nick Fletcher - Cycles of Behaviour
The virtuoso guitarist of the John Hackett Band presents a new album
Preliminary remark:
There are musicians who release their works with great fanfare, like special editions, deluxe boxes etc. They thus enjoy greater attention and have higher sales opportunities, especially in areas of music outside of pop. A current example of this is Steven Wilson. But there are also musicians who work quietly and modestly, give concerts (at least before Corona) and have a large oeuvre.
One of these has produced a new CD, which the author is very pleased to be able to review.

Background:
Nick Fletcher first came to the attention of the reviewer through his collaboration with Dave Bainbridge of Iona, which resulted in the 2009 CD Cathedral of Dreams. *1
Several CDs followed with John Hackett, some of which also feature Steve Hackett. On the one hand, it is music influenced by classical, folk and medieval music, in which the acoustic guitar and the flute play the main role, and on the other hand, there are two prog/rock albums. *2
Nick Fletcher is a studied classical guitarist who, as he says himself, has been influenced by Segovia (here he meets Steve), Jan Akkerman, Steve Howe, Jeff Beck and Steve Hackett. He released music for meditation on the Kingsway label, which focuses on music with a Christian background. Musicians from Iona have also published here. Nick met John Hackett at one of his solo concerts in 2012, which started a fruitful collaboration for both of them.

Title and design: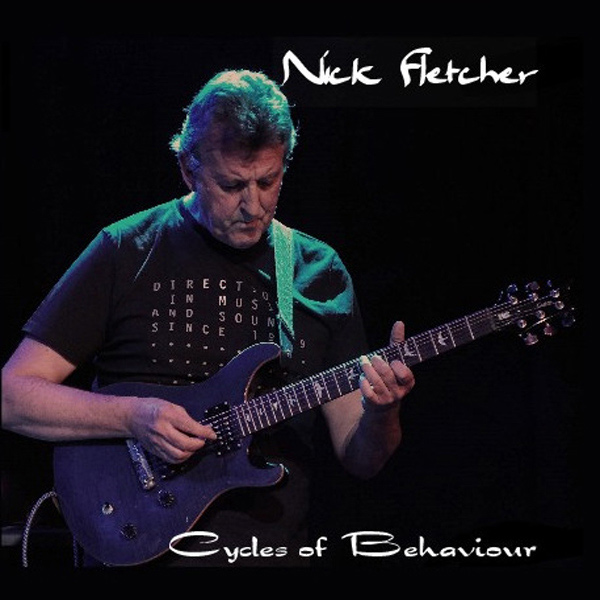 The CD comes in a jewel case. The black cover shows Nick Fletcher in action on stage. The inside pages are filled with information about the performers, photos of deserted places, squares and landscapes and symbols / pictograms from the traffic: pedestrian path, bicycle path, or both. Unfortunately, the booklet does not include the song lyrics. For a non-native English speaker it is therefor difficult to follow the singing. A few liner notes to the individual songs would also be helpful.
The album's title refers to a sociological concept that assigns human behaviour to certain recurring cycles. *3
The concept of the album, due to the title, consists of songs that deal with the human condition, questions of where we are and where we are going. *4
The following musicians from Nick Fletcher's circle are playing on the album:
Dave Bainbridge (Iona, Strawbs, Lifesigns): Hammond Organ, Mellotron
John Hackett: Vox, Flöten, E-Piano, Mellotron
Tim Harries (Earthworks, Steeleye Span, Iona): Bass
Russ Wilson (Book of Genesis): Drums
Caroline Bonnett: Keyboards, Mixing & Mastering, Co-Producing
The latter played a prominent role in the production of the album. *5
Of the total of eight compositions, four are pure instrumentals, and there are four tracks with vocals, three of which were written together with John Hackett.
The playing time of the tracks varies from just under 3 minutes to over 13 minutes.
Songs:
Cycles of Behaviour

The opener and at the same time title track of the album surprises the reviewer (who expected a quiet folk rock album with classical influences and a meditative atmosphere). But far from it! Nick Fletcher and band burn off jazz rock fireworks at their best. Organ and drums determine the sombre beginning, before Nick's guitar and John's flute bring in some cheerfulness. A break at about minute 1:20 lets the piece pick up speed, until after two minutes Alan Holdsworth, no Nick Fletcher, lets his guitar play a solo. Again and again the dark theme of the beginning is quoted. It is picked up by the guitar and gets catchy rather quickly. This is how the musical circles move towards their finale. An organ solo in the style of the old Genesis, sound dabs from the flute and then a calm floating away. This is simply: breathtaking!

Heat Is Rising

The first track composed together with John Hackett, who also sings on it. Bass, drums and sparkling guitar lead to John's singing. Does he want the listener to feel the heat he feels for his beloved? Reminiscent of Brand X of the Product phase (only not as bass-heavy), or even Bruford / Earthworks. The verses are followed by a guitar solo at minute 2:35, backed by the Hammond. Again the comparison with Holdsworth, or Akkerman, and yes - the Peter Banks album Both Sides of... just ag reat atmosphere of 70s fusion music. Already on this track it becomes clear why Nick chose John Hackett's voice, although he is not a distinctive singer: It just fits! John sings so easy going against heavy sound thunderstorms that it is fun to listen. After just under 5:30 minutes, the piece ends abruptly, but without a fadeout.

Hope in your Eyes

An over eight minute long composition by Nick with beautiful, romantic guitar sounds, synth strings and mellotron, which are accompanied by John's soulful vocals after one minute, awaits the listener. A dreamy ballad with lovely flute solos and stripped back drums. The guitar only plays a solo here from minute 4:30, the likes of which Steve Hackett couldn't do better. From minute seven we feel transported into the universe of Acolyte. The flautist takes us on a journey to him. It ends in a slow fadeout. The band shows that they can not only rock and jazz without restraint, but also master the quiet tones wonderfully.

Tyrant and Knave

An over seven minutes long instrumental follows. Drum swirls begin, a heavy Hammond, guitar thunderstorms, breaks, then a guitar reminiscent of Jeff Beck. After 1:40 minutes, finally the conclusion by a guitar solo, which only merges back into the hurricane. Jazz that rocks heavily. After a good three minutes it slows down and Nick's guitar begins to float, accompanied by keyboards and wonderfully gentle bass and drums. The music drifts gently along, allowing the listener to forget the thunderstorm of the beginning and to recover, until the storm begins to rage again and a burst of synths puts an end to the rollercoaster ride around tyrants and villains.

Desolation Sound

The shortest song on the album (just under three minutes) is reminiscent of Iona: the flute and keyboard pile up majestically and gently collapse. Yes, sounds of desolation, sounds of destruction they are.

Interconnected

Drum and flute swirls escort the listener into a happy song lying somewhere between Camel and Bruford. Jazzy guitar sprinkles, twinkling guitars, flute and John Hackett's vocals, which tell of the problems of life in an interconnected world, evoke these associations. From minute 3:45, a Far Eastern flute part appears, blowing away the dance atmosphere. Iona meets Steve Hackett. After a minute, the rocking continues. Flute and guitar have a rendezvous. A song with a twinkle in the eye, which swings loosely and ends again with a synthi blast.

Annexation

Acoustic guitar and flute weave a melancholic melody. This is the Nick Fletcher the reviewer has come to know. But, then rock sets in again with crashing guitar and darkly brooding keyboard. The listener feels transported to the hustle and bustle of a big city. The instruments create an oppressive atmosphere of a big city tormented by the sounds of traffic, bustle, crowds. Has this life in a technological environment displaced the quiet life in nature? There is no quiet reprise. The Wall of Sound ends abruptly. The song could also be the theme tune to a US crime series.

Philosopher King

The Grand Finale of the album. The longest piece with over 13 minutes is again a composition with John Hackett and (neo-) progressive rock at its best.
John Hackett sings wonderfully melancholic. Incredible guitar solos (e.g. at minute two) drive this melancholy to the heights. Fantastic bass parts, great keyboard entries, wonderful breaks and guitar solos a bit like Genesis, Camel and Pink Floyd make the prog fan rejoice. John Hackett's vocals also soar as the tempo picks up in the second third of the track.
The end of the song brings the reviewer into rapture - an infinitely beautiful guitar solo floats away into wonderful musical spheres.
Is Plato's Philosopher King, the ruler who possesses love of wisdom, intelligence, reliability and the willingness to lead a simple life, being longed for here? Or is the listener being shown a mirror to live by these ideals in order to create a better world?
In any case, the piece is the culmination of this remarkable collection of songs between jazz, rock, folk and prog.
All in all: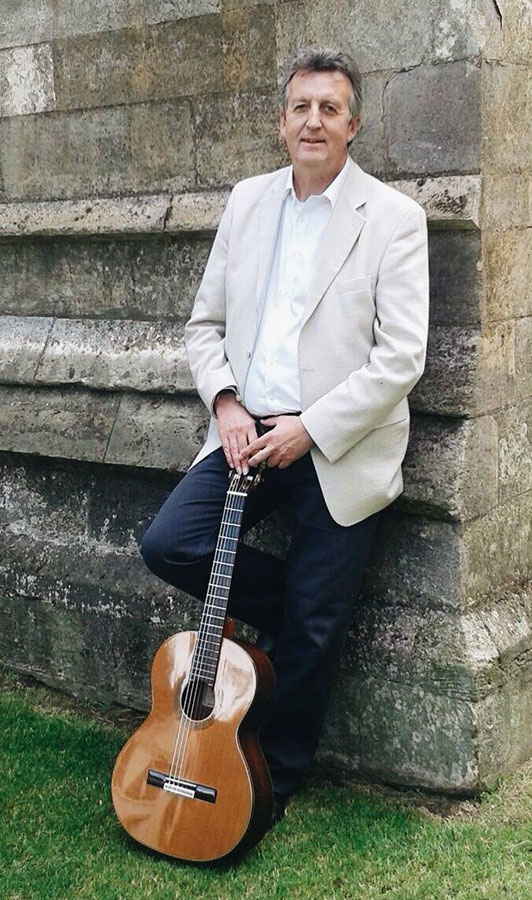 Nick Fletcher has succeeded in creating a fine album between jazz rock, progressive rock and songwriting. It is a further development of the album We Are Not Alone by the John Hackett Band and the collaboration with John, Beyond The Stars, which are also strongly influenced by his guitar playing.
Influences from Camel at the time of Peter Bardens, Caravan, Bill Bruford and bands of the progressive rock scene are unmistakable. However, Nick Fletcher moves away from these influences through his own compositions and arrangements.
This beautiful melange is crowned, caressed and guided by fantastic independent guitar playing worthy of Alan Holdsworth or Steve Hackett.
Nick Fletcher doesn't reinvent the music, it's a bit retro maybe, but in what words does Steve Hackett bestow upon him the title of nobility he deserves?

"A fantastic album! Nick Fletcher is probably the best jazz rock guitarist in the country. His fluency is astounding, plus the possesses a first rate classical guitar technique to boot! I find the combination of him working with my brother John is totally incendiary?I consider Nick Fletcher to be an absolute star." *6.
He puts it well. A great album that one can only wish for enough attention. It's hard to remove it from my player. *7
Notes:
*1. Available here: https://www.musicglue.com/iona/products/nick-fletcher-cathedral-of-dreams-cd
*2. Collaborations with John Hackett: a) Musik für Gitarre und Flöte:
Overnight Snow
, 2013 (with Steve Hackett),
Hills of Andalucia
, 2017, b) Prog-Rock:
We Are Not Alone
, 2017.
Beyond The Stars
, John Hackett, 2018.
Available herei: www.hacktrax.co.uk
*3. See: https://thebehaviourcircle.com/the-behaviour-circle-explained
*4 & 5 https://www.youtube.com/watch?v=-2nNouVrDNA
*6. See: https://hacktrax.co.uk/index.php/product/cycles-of-behaviour/ and Bocklet
*7. Teaser: https://www.youtube.com/watch?v=TpKKstx0zzY
Final note: The comparisons of Nick Fletcher's music with other bands / musicians are subjective. They are intended to give the reader / listener an approximate impression of the journey through Nick Fletcher's extraordinary world of sound and to encourage him to take the plunge.
Autor: Thomas Jesse
Cycles Of Behaviour is available on Nick Fletchers Website