For Andrew Roachford, the last ten years have been marked by his intense work with Mike + The Mechanics. Three albums and more than 300 concerts are numbers that speak for themselves. Since 1998, Andrew Roachford has also released a number of albums on his own, some under the band's name Roachford, some under his full name. Permanent Shade Of Blue is probably his best-known release. He also enjoyed a number of hits with Cuddly Toy, Only To Be With You, This Generation, The Way I Feel and Get Ready.

While he was in Mike + The Mechanics he still found time to do his own music, as evidenced by the albums Addictive, The Beautiful Moment and Encore. Encore was an album of cover songs, and the other two albums focused on more quiet and melancholy sounds.

His twelfth album, Twice In A Lifetime, was to come out in April 2020, but the release was postponed to September 11. The reason was the fact that the accompanying tour was postponed, as it fell victim, as it were, to the Covid-19 pandemic. The promo had been scheduled in time for an April release, which is why four tracks of the album could be streamed or bought early this year already. During the summer [of 2020] new details about the album became known. We even spoke with Andrew about the new album when we interviewed Mike + The Mechanics early in 2019.

The digipak version of the album has been sitting on my desk since March, but we decided there was no point in publishing a review months before the album would actually come out.
Roachford has published Twice In A Lifetime on a major label again (on BMG). He was supported in this endeavour by Brian Rawlings and his production company Metrophonic, who also worked on Mike + The Mechanics's Let Me Fly. Some of their biggest hits are, for example, Believe by Cher and When The Heartache Is Over by Tina Turner. Roachford accordingly thanks Rawlings in the album booklet. Andrew is back and he want to experience it all again. And we can honestly say: Twice In A Lifetime is most impressive!
The album comes out as a digital album, on vinyl and on CD; the latter comes in a well-designed digipak with a booklet that contains all lyrics and credits.
Those who expected to here more of the quiet sounds from the two previous albums on the new release will find themselves kicked out of their armchair. Love Remedy (a song that was already released in late 2019) indicates particularly well in which direction the 13 tracks will be moving. Roachford sounds fresher and more rejuvenated than he has in a long time. The opener High On Love was the third track of the album that was put out as an audio video on Youtube in February 2020. This song goes in another direction that is more "in the style of Roachford". Like Love Remedy, this is a pumping song that stands up with the best Roachford songs. Both songs would have become super-hits in the 80s (although they would have sounded differently), and they both prove that Roachford, who is already 55, is absolutely on top of his game.
Next up is Too Much To Lose, the second track that was released as a single in 2020. It has more soul, and it could easily have been written by Paul Carrack. Give It Up And Let Go is really cool. "The song is a homage to the soul music of the 70's that I have always loved so much – it is my soulful summer song", Andrew says about his most recent release. He wrote the song with Jimmy Hogarth, who produced Twice In A Lifetime, and Francis White.

What We Had is a more subdued song. It was released a couple of days before the original release date of the album. What We Had is a fine duet with Beverly Knight, who enjoyed a number of successes mainly in the UK and has two Top Ten hits under her belt (Shoulda Woulda Coulda and Come As You Are from 2004). The album continues in the same mood with Won't Think Twice. So Long is a wonderful gem. Despite the very few instruments in this song there is lots of bass – and the song picks up speed with the first chorus without becoming annoyingly funky.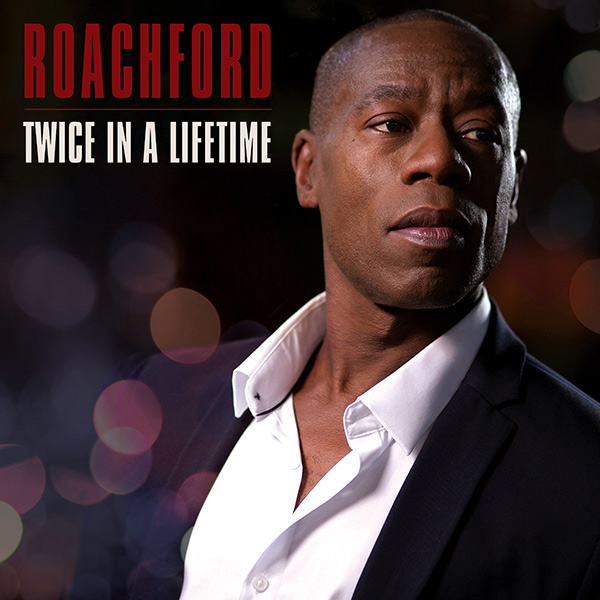 Are You Satisfied? may well be the highlight on the album. The intro also could have been on a Paul Simon or a Peter Gabriel track. It's so funky and groovy! A great song. Roachford then dives into the soulful end on The Truth Hurts Too Much, which creates a fine contrast with Are You Satisfied?
Gonna Be The One is faster again. It would put everybody into high spirits on a Mike + The Mechanics show. There is a tiny bit of older Roachford classics such as This Generation or Only To Be With You in this song. The song after that is called Once In A Lifetime. It is interesting to note that though this is the title tracks of sorts of this album it is the most unobtrusive on the whole album. It lacks a hook line, a groove or a melody that is on a par with the other tracks. It's not a complete dud by any means, but it cannot keep up the standard of the other songs on the album.
Introducing a pure-bred ballad: Written In My Heart takes up this position, although the soul is not left out of it completely. This is a typical quiet Roachford, but the overall mood of the album lifts it up to another level.
The final song, You're The One, begins with acoustic guitars, but the song begins to build up to something else – and it leaves you with a feeling that there could well be more to come. Then again, nobody has said Twice In A Lifetime had been his last album.

We note that only three tracks on the album fade out. All others have a full-stop ending.
Thirteen tracks are a lot of music for an album, and you can, of course, always wonder whether ten or eleven tracks would have done the trick, too. It does not change the fact that Roachford has put out an immensely strong album, probably his best since Permanent Shade Of Blue. People who enjoy Mike + The Mechanics will enjoy this album very much – and so will all the friends of sophisticated pop music
Author: Christian Gerhardts
English by Martin Klinkhardt

Tracklist and credits:
01 High On Love[3:14]

(Andrew Roachford / Shelly Poole / Peter Hammerton / Beth Nielson Chapman)
02 Love Remedy[3:39]
(Roachford / Christopher Moorehead / Stephen Roachford)

03 Too Much To Lose[3:44]
(Roachford / James Hogarth)
04 Give It Up And Let Go[3:51]
(Roachford / Hogarth / Francis White)
05 What We Had[3:58]
(Roachford / Hogarth / Jan Green)
06 Won't Think Twice[3:23]
(Roachford / Patrick Mascall / Paul Barry)
07 So Long[3:38]
(Roachford / Mascall / Mark Taylor)
08 Are You Satisfied?[3:42]
(Roachford / White / Hogarth)
09 The Truth Hurts Too Much[3:39]
(Roachford / Mascall / Barry)
10Gonna Be The One[4:17]
(Roachford / Hogarth / Green)
11 Once In A Lifetime[4:51]
(Roachford / Hogarth)
12 Written In My Heart[3:22]
(Roachford / Taylor / Barry)
13 You're The One[4:10]
(Roachford / Hogarth)
Total: 49:24
Musicians
Andrew Roachford: Vocals, Keyboard, Piano
Sam Dixon: Bass
Francis White: Bass, Drums, Keyboard
Jon Green: Bass, Guitar, Piano
Jimmy Hogarth: Guitar
Christopher Moorehead: Guitar, Keyboard
Troy Miller: Drums
Dan McDougall: Drums
Peter Hammerton: Synth, Vocals
Josh Williams: Synth
James Hunt: Saxophon
Nichol Thomson: Trombone
Dominic Glover: Trumpet
Joe Glossop: Hammond Orgel
Beverly Knight: Vocals
Producers
Andrew Roachford / Jimmy Hogarth

Andrew Roachford will be on tour again. The dated had to be rescheduled due to the corona pandemic, so please check our tour dates page for updates.